TourismCommMarkAcademyKKronenberg DiplKfm MSc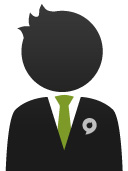 Dipl.Kfm. Master Science Event- Tourismmanagement DiplKfm Klaus Kronenberg Master Science MSc
(0)
The contact option is only available for registered members
About me
future-creative instructor-aviator o.o.d. managing tourism in europe & around the mediterranian & black sea.
I am searching for:
Tourismus + eMarketing + Globalisierung + Gesundheitstourismus + MedicalWellness + eCommunication + Rhetorik,Didaktik & Mimik + efaculties strategic tourism management worldwide + partnerships + alternative medicine + creative persons
Offer:
worldwide tourism market analysis club tourism and cruising industry (shipping companies 1st river tourism europe,modern & open communication,joking & humor specially about aviators
Specialised in:
7 ship formations helicopter and really shipping & airlines tourism
Description:
strategic marketing in tourism industry worldwide with focus on european club & health tourism starting romans period (med. & black sea) over middle ages to present times in different countries.