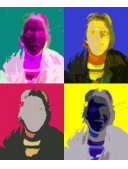 Heike Trimborn
(0)
The contact option is only available for registered members
About me
Welcome to the world of NWA Network-World-Alliance!
Offer:
Nur bei NWA finden Sie die Allianz der Stärke. Basis unseres Geschäftsmodells bildet ein stetig wachsender Firmenverbund aus allen Lebensbereichen in Top-Qualität. Suchen Sie sich Ihre Partner in der NWA. Auch für Sie sind die passenden Themen und Produkte dabei. Geniessen Sie die neue Freiheit durch die Vielfalt und die daraus resultierenden Wahlmöglichkeiten. THINK BIGGER THINK NWA
Specialised in:
Informieren Sie sich wie Sie Teil der NWA Familie werden können. Ganz gleich ob Sie Hausfrau, Student, Azubi, Manager oder selbstständig sind. Auch nebenberuflich von zuhause und bei freier Zeiteinteilung stehen Ihnen alle Karrierechancen inklusive einem attraktiven 5-stufigen Firmenwagenkonzept offen. Selbstverständich unterstützen wir Sie tatkräftig beim Start in ihre nebenberufliche Karriere. Über unser kostenloses Schulungskonzept erhalten Sie Schritt für Schritt das Wissen, was Sie für einen erfolgreichen Geschäftsaufbau benötigen
Description:
Hat das Leben Ihnen eine Zitrone gegeben, dann machen Sie Zitronenlimonade daraus!Wir zeigen Ihnen wie Sie mit unserem Geschäftsmodelll der Freiheit ein dauerhaftes Nebeneinkommen erreichen können. Am Anfang war die Vision, jetzt darf wieder geträumt werden! Mit den Mittel der NWA Network World Alliance werden Träume zu konkreten Zielen, die jeder erreichen kann. Nehmen Sie Kontakt zu uns auf!