MDI Management Development GmbH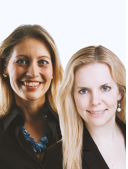 MDI Management Development GmbH
(5)
The contact option is only available for registered members
About me
WE ENCOURAGE AND SUPPORT DEVELOPMENT

Investing in leaders' management development and bringing their hidden
potential to the surface ensures sustainable benefit and stimulates a creative
process of innovative changes. Our work is about helping you create
and sustain a high-performance organization through high-performance
managers.
Specialised in:
Customized and effective leadership programs contributing to organisations goals.
Description:
We accompany leadership development since 1964
* international
* customized solutions
* sustainability of management development
* with trainers & consultants – from practice for practice