Akademie von Matthias Graefen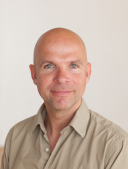 Matthias Graefen
(0)
The contact option is only available for registered members
About me
My name is Matthias Graefen and I deal since 1999 with the Alexander-Technique. First I took more than 3 years of regular private lessons. Afterwards I began my 3-years teacher training by the guidelines of the professional association Germany (ATVD) inc., which I finished in 2005 with Dan Armon in Berlin. Since then I give private lessons and group seminars in companies, music schools etc. and assist at the Jörg Asshoff Alexander-Technique-School of Berlin.
People from quite different areas and occupations come to me. What they connect, nevertheless, is mostly the wish to get over crises, to become acquainted better and above all to get of pains or to be able to deal at least better with them. There are coming people who have decided internally to take in hand their destiny independently.

In the lessons it is learned quite individually how one finds an adequate "self use" for himself. Learning a contact freer of tension often leads to multi-layered changes for the people who work with this method.

Seen from the outside, a strengthened and straight back and clearly visible better presence is recognizable. However, as I observe with my learners and not least with myself, a more relaxed basic tension leads to more joy of life and openness. It becomes clear over and over again how closely the freedom is tied together in the body with the spiritual consciousness!

I might see since that time as my learners get to scoop their strength again more from themselves. The opening of the body and a good healthy contact with him leads in this process to more clarity and consciousness which we, in my opinion, with the requirements of the everyday existence so much need.

I am pleased about all people visiting me and want to go together with me on the search for more mobility and internal freedom.
I am searching for:
Die Alexandertechnik lehrt uns,wie wir entspannt und doch bereit sein können,sanft und doch stark,leicht und doch mit Substanz,fest und doch beweglich,wach uns selbst und der Welt gegenüber. Alexandertechnik ist für alle nützlich,die ihre körperlichen und geistigen Kräfte besser koordinieren und einsetzen möchten,im speziellen jedoch 1 für Menschen die Stress abbauen möchten 2 für Menschen die im Prozess ihrer persönlichen Entwicklung Unterstützung suchen 3 für Menschen die professionell und intensiv mit ihrem Körper arbeiten,wie Tänzer,Musiker,Schauspieler oder Sportler 4 für Schwangere,die ihre Bewegungen den geränderten Umständen(Gewichtszunahme,Änderung des Schwerpunkts) anpassen müssen 5 Für Menschen,die sich in der Öffentlichkeit darstellen und dabei auf einen guten Körpergebrauch und eine gut funktionierende Stimme angewiesen sind,wie z.b. Manager,Politker oder Lehrer 6 für Menschen,die mit körperlichen Belastungen im Beruf besser umgehen möchten,wie Zahnärzte,Krankenschwestern oder Menschen,die viel am Bildschirm arbeiten 7 für Menschen,die unter Beschwerden leiden,die aus Fehlhaltungen und Störungen des Bewegungsapparates resultieren,wie Rücken-,Schulter- und Kopfschmerzen,Verspannungen oder Kreislaufstörungen 8 für Menschen,die zur Lösung psychosomatischer Störungen einen körperorientierten Zugang suchen
Offer:
Achtsamkeits-und Körperarbeit,Alexander-Technik,Persönlichkeitsentwicklung,Prävention,Burn-out Prophylaxe,Gesundheit,Einfühlungsvermögen,Humor.
Specialised in:
Bewegungsapparat, geistige und körperliche Ausrichtung, Non-doing.
Description:
Gelassenheit ist erlernbar!