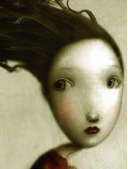 Felicia Farerre
(0)
The contact option is only available for registered members
About me
Vocalist ❘ Vocal Specialist ❘ Author
I am searching for:
The opportunity to learn, grow, serve & contribute.
Offer:
The tools for people to discover and develop their real voices.
Specialised in:
The healing of the soul by and through the power of the voice.
Description:
The vocal methodology and training program of vocalist, vocal specialist and author, Felicia Farerre.