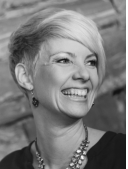 anja DI MARCO
(50)
The contact option is only available for registered members
About me
anja Di MARCO ist lifestyle COACH! bei EMPOWERING VALUE
100% EMPOWERER! miss VALUE! public SPEAKER! business MOM! better HALF!
Offer:
ich BEFÄHIGE!
und steigere WERT!
Specialised in:
be WELL! // einfach BEWUSSTER leben
be COMPLETE! // einfach LEICHTER leben
be INDEPENDENT! // einfach UNABHÄNGIGER leben
be PRO! // einfach KOMPETENTER leben
be FAITHFUL! // einfach ÜBERZEUGTER leben
Description:
anja DI MARCO und alle Coaches von EMPOWERING VALUE bieten COACHING in Sachen
Ernährung, Bewegung, Entspannung, Lifestyle, Unabhängigkeit, Persönlichkeitsentwicklung, ...
abgestimmt auf das, was dich zu einem gesunden leben inspiriert.