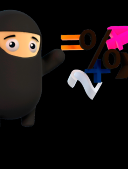 El Repasón punto com
(0)
The contact option is only available for registered members
About me
Somos una academia como las de toda la vida... ¡pero en internet!
Offer:
idiomas,ciencias,letras,hobbies,etc.
Languages,Science,Arts,Hobbies,Company subjects,etc. All levels

Ciencias,letras,idiomas,materias empresariales
Description:
Elearning company dedicated to offering private classes and innovative projects to educative institutions in order to reduce school failure.
Academia virtual de clases particulares online de todas las materias en todos los niveles, Primaria, ESO, Bachiller, Universidad y Adultos.