Akademie von Davidson Costa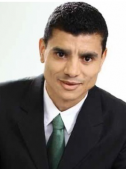 nete a el mundo de Bonofa. Davidson Costa
(0)
The contact option is only available for registered members
About me
A melhor maneira de ter sucesso em marketing de rede, é ajudando os outros a ter sucesso em primeiro lugar.
O verdadeiro líder ensinar os seus downlines a realizar sonhos… os seus downlines o admire pelo seu exemplo, por ser alguém que realmente os ajuda a alcançarem o que desejam… e assim eles nunca mais vão se afastar dele.

La mejor manera de tener éxito en la comercialización de la red, está ayudando a otros a tener éxito primero.
El verdadero líder enseñar a sus downlines cumplir sueños ... su línea descendente lo admiran por su ejemplo, por ser alguien que realmente les ayuda a lograr lo que quieren ... y por lo que nunca va a alejarse de él.

The best way to succeed in network marketing, is helping others to succeed first.
The true leader teach your downlines fulfill dreams ... your downlines admire him for his example by being someone that actually helps them achieve what they want ... and so they'll never get away from him.