Akademie "bewusst bei mir"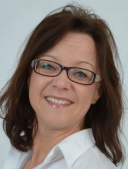 Chantal Perrinjaquet
(91)
The contact option is only available for registered members
About me
2013 Gründung Akademie Libelle, www.akademie-libelle.org



2013 wingwave-coach



2009 - 2011 Dale Carnegie Training - ausbildung zur business-trainerin



2009 Dale Carnegie Training - business training consultant



2007 gründung von house of coaching, coach für spirituelle persönlichkeitsentwicklung



2006 gründung von ordinarydogs - hunde im alltag, coach für hundehalter



2002 - 2008 aus- und weiterbildung zum medium



1998 - 2004 frontpolizistin und hundeführerin stadtpolizei zürich



1995 - 1997 brandenberger+ruosch ag, sekretariat



1991 - 1994 wirtschaftsdiplommittelschule aarau



1994 obligatorische schule in menziken
I am searching for:
Menschen, die nach ihrem persönlichen Sinn des Lebens suchen, oder ihn schon gefunden haben und nun nicht wissen, wie weiter.

Menschen, die ihre Passion auch im Beruf leben und jetzt wieder die Herausforderung haben, "bewusst bei sich" anzukommen, um nicht zu überborden.

Menschen, die dabei einen offenen Horizont haben - auch für ihre unsichtbaren/feinstofflichen Wahrnehmungen.
Offer:
Vorträge oder Kurzworkshops zu verschiedenen Themen (Menschlichkeit im Business, Frauen im Business, Persönlichkeitsentwicklung, feinstoffliche Wahrnehmung, Tierkommunikation, )

Live-Seminare finden Sie auf www.akademie-libelle.org

Soirée de Pratique
(Training der sensitiven und medialen Wahrnehmung und der persönlichen Entwicklung)

Soirée de Silence
Abend der Stille - geführte Meditationen
Specialised in:
spirituelle Persönlichkeitsentwicklung
(Blockaden lösen, Potentiale fördern)

Seminarleiterin für Persönlichkeitsentwicklung, Wahrnehmungstraining und Businesstraining
Description:
Geniessen Sie regelmässig Rosinen meines Ausbildungs-Angebotes umgeben von Ihren geschätzten vier Wänden aus. Nehmen Sie teil - ob aktiv oder passiv - und holen Sie sich das aus meinen Vorträgen heraus, was Sie für sich spannend und bereichernd finden. Ich freue mich auf Sie!

Herzlich, Chantal Perrinjaquet

Mehr Infos zu meinem Tun finden Sie auf www.bewusst-bei-mir.ch