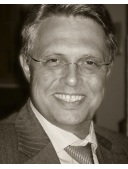 Stefan Lau, Capricorn
(0)
The contact option is only available for registered members
About me
ich bin Fachberater für das Thema "Office Productivity". Seit 1986 bin ich als Trainer und Programmierer tätig. Seit 1993 auch als IT-Berater.
Ich betreue Groß- und Mttelstandskunden im Großraum München bei der effizienten Nutzung ihrer Microsoft Office Systeme.
Mein Motto: "Let's use the right software the right way!"

I am searching for:
fachlichen Austausch zum Thema Office Productivity,Programmierung mit VBA,Datenbankthemen,SharePoint,Microsoft Project,EPM,Portfolio Server,Client Migration,Cloud Computing
Offer:
Office Productivity,SharePoint,Microsoft Beratung und Schulung zu folgenden Themen:
Project,Cloud Computing,Word,Excel,PowerPoint,Visio,OneNote,Access,MS-SQL,Outlook,SharePoint Workspace,Lync,Office 365,Publisher,Windows,Win 7,Cloud Computing
Specialised in:
Office Productivity, SharePoint, Microsoft Project, Cloud Computing, Word, Excel, PowerPoint, Visio, OneNote, Access, MS-SQL, Outlook, SharePoint Workspace, Lync, Office 365, Publisher, Windows, Win 7, Cloud Computing
Description:
Täglich eine Stunde mehr Zeit?

Wenn jeder einzelne Ihrer Mitarbeiter täglich eine Stunde Zeit gewinnen könnte - wie stark profitiert Ihr Unternehmen?

Capricorn Consulting & Training hilft Ihnen, das ungenutzte Reservoir Ihrer Produktivität ohne Mehraufwand auszuschöpfen.

Unser Fokus: Ihre Informationstechnologie streng nach betriebswirtschaftlichen Aspekten zu gestalten. Dabei arbeiten wir prozess- und ergebnisorientiert.