Akademie von Birgit Medele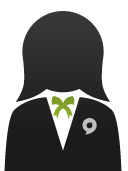 Birgit Medele
(0)
The contact option is only available for registered members
Offer:
Organisation,Clutter Clearing,Decluttering,Loslassen,Ballast abwerfen
Specialised in:
Organisation, Clutter Clearing, Decluttering, Loslassen, Ballast abwerfen, Leichtigkeit wiederentdecken
Description:
Internationale Expertin für Clutter Clearing, Motivation, professionelle Organisation und Persönlichkeitsentwicklung Zweisprachige Trainerin/Keynote-Speaker/Coach (Deutsch und Englisch) "Dinge sind die Requisiten auf der Bühne unseres Lebens. Wenn alles voll ist, kann sich keine Handlung entfalten." Birgit Medele war nach einem Sprachstudium in München als Journalistin tӓtig. Aus den ursprünglich geplanten sechs Monaten in London sind inzwischen zwölf Jahre geworden. Nach einem Kunststudium machte sie ihr Talent für Organisation zum Beruf und gründete ihre Agentur 'Clear of Clutter'. In Vortrӓgen, Seminaren und Einzelberatungen hilft Sie Menschen, die Dinge, Gedanken oder Emotionen loszulassen, die zu Ballast geworden sind. Sie inspiriert Zuhörer mit Strategien, wie sie sich erfolgreich einen Weg durch den Informations- und Papierdschungel bahnen und dadurch den (Arbeits)Alltag erleichtern können. Ihren Enthusiasmus für die positiven Nebenwirkungen einer Psychologie des Loslassens setzt Sie auch im Feld der Persönlichkeitsentwicklung um. Clutter Clearing ist angewandte Lebenskunst - ein Weg zu mehr Energie, Klarheit und Lebensfreude. Essentielle Skills lassen sich damit erlernen: Verӓnderung bewusst und konstruktiv leben. Entscheidungen treffen. Prioritäten setzen. Birgit Medele lebt mit ihrer Familie in London und steht für Vortrӓge und Seminare im gesamten deutsch- und englischsprachigen Raum zur Verfügung. Ihr Buch 'Leben statt kleben! - Loslassen, Ballast abwerfen und die Leichtigkeit des Seins wiederentdecken' erschien im Mai 2011. Schwerpunkte/Themen •Time Management - Prioritӓtensetzung •Persönlichkeitsentwicklung - Weiterkommen durch Loslassen Workshops •Clear Desk – Clear Mind •Keys to Organising yourself •Clear your Clutter – Manifest your Dreams! Weitere Themen auf Anfrage.