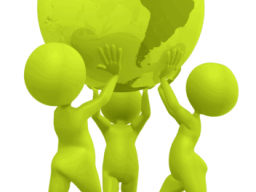 Luise
Webinar Vorstellungs-Video siehe:
http://youtu.be/V-jM_jjkAto
Stagniert Ihre Projektarbeit manchmal? Erleben Sie z.B. geringes Team-Commitement, lähmende Konflikte, zähe Entscheidungsprozesse?
In diesem kostenlosen live-online Seminar lernen Sie besonders effektive Werkzeuge für derartige Herausforderungen kennen.
Investieren Sie 60 Minuten für Ihren Erfolg. Die Webinar-Inhalte sind:
+ Eine starke Vision finden
+ Größtmögliches Commitment aller Beteilgten erreichen
+ Den Arbeitsfluss optimieren
Silke Münkenwarf und Ronald Wytek freuen sich auf Sie!
Die TeilnehmerInnenzahl ist auf 50 begrenzt.
The presenter has decided that the participant list is not visible to the public.