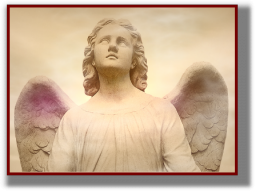 Wie Jeder mit seinem Schutzengel in Kontakt treten kann. Kontakt mit meinem Schutzengel aufnehmen, gerne, aber wie? Diese Frage haben sich viele Menschen schon gestellt, dabei kann es für jeden so einfach sein, die Präsenz seines Schutzengels zu spüren.

Besonders in schwierigen Zeiten wünschen wir uns, Hoffnung und Beweise dafür zu finden, dass unser Schutzengel bei uns ist und seine Hände schützend über uns hält.

Das europaweit bekannte TV Schutzengel-Medium Michaela Gellisch stellt hier verschiedene

für JEDEN Menschen anwendbare Techniken vor, in Kontakt mit dem eigenen Schutzengel zu kommen,

damit auch SIE erfahren können, dass Sie niemals allein sind und jederzeit eine Möglichkeit haben, mit ihrem Schutzengel zu sprechen.

inclusive ausführlicher Lehrgangsunterlagen.

Bitte achten Sie darauf, dass Frau Gellisch jedes Webinar bis zum Ende führt, sodass die angegebene Zeit bei Bedarf deutlich überschritten werden kann, auch damit die bei den Teilnehmern auftretenden Fragen ausreichend besprochen werden können.

Wenn die Technik es erlaubt, wird dieses Webinar aufgezeichnet, so dass Teilnehmer, die sich verspäten oder es nicht ansehen konnten, die Gelegenheit bekommen, dies nachzuholen.
Please log in to watch the participant list.